Expand iAdvize's potential
Build great apps to enhance consumer-brand relationships
API Documentation
Dive into the documentation and learn how to develop integrations for iAdvize users or customize your integration for your own use via hundreds of different APIs and more.
Read
Build Apps
Log in to a platform dedicated to developers. It's probably the easiest way for you to get things done.
Are you ready? Let's submit apps!
Build
Sign up and become part of the iAdvize developer community!
Get started
The iAdvize's brand new Developer Platform will be available soon. To subscribe to the Early access program click on "Start to Build" and fill the form.
Build
Build apps to enhance the customer experience with iAdvize. Connect with CRM, BI tools, Analytics tools, Product feeds and more!
Publish
Publish your apps in the blink of an eye on the iAdvize Marketplace to either amaze more than 500 customers or build integrations for your own use!
Delight
Make sure your apps are a real strategic asset for iAdvize users: whether they enhance the way agents use the discussion panel or optimize the way customers monitor their performance.
Integrate your CRM in the iAdvize Console panel
Offer seamless integration of iAdvize to your CRM. Overview custom information, retrieve the visitor profile on you CRM, create tickets...
Read documentation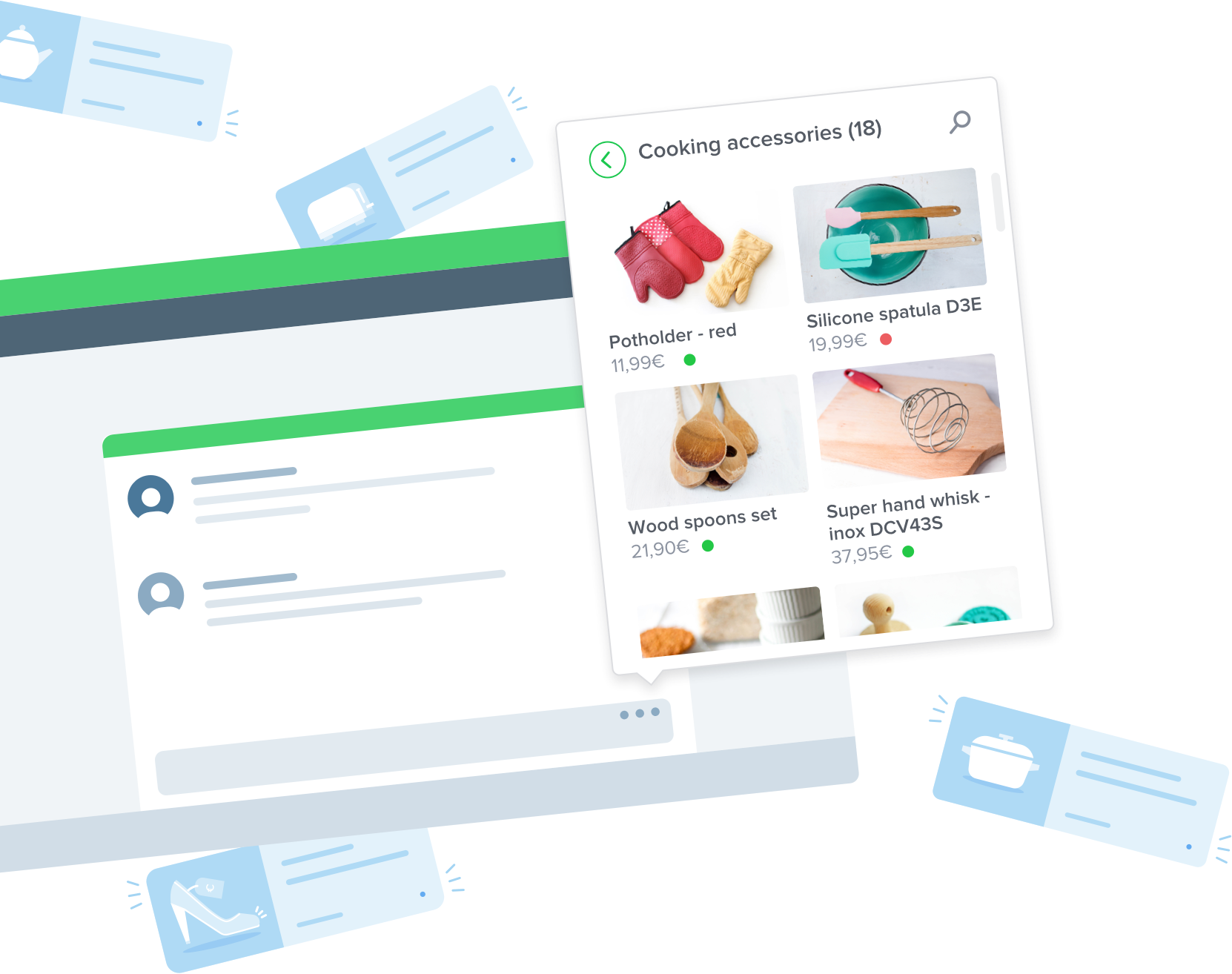 Improve operators workflow with product lists in the desk
Create a connector to browse your product catalog directly from the iAdvize Console panel. Search by categories or keywords and send products recommendations to visitors at a glance.
Read the blog
Create custom report for specific needs
Use our REST API ressources to receive custom reports based on your needs.
Read documentation
2500 websites are trusting us Zendesk
CRM
The Zendesk App
Create Zendesk tickets from the iAdvize discussion panel and get notified about your customer' existing tickets.
Read more

Salesforce
CRM
The Salesforce App
Get the most out of your Salesforce CRM with the Salesforce App for iAdvize. Access CRM profile, create cases, and map custom information from the iAdvize discussion panel.
Read more